Mission Statement
The mission of Search One Rescue Team is to assist governmental agencies in locating lost or missing persons.
Search One Rescue Team: Services
Urban Search
Historically over 40% of our annual searches are conducted for persons missing in an urban environment. With dense population, traffic hazards and significant scent contamination the urban search poses unique challenges.
Rural Search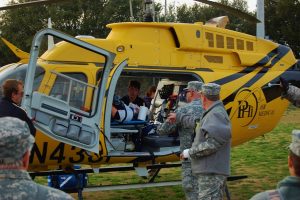 This is another significant portion of our response with almost 20% of our searches. Less contaminated with people, etc. but usually involves large target areas.
Wilderness Search
With our primary response being in the North Central Texas area this is only about 3% of our annual calls but the team is trained and equipped to conduct extended search operations in a wilderness environment.
Light Disaster Search
This type of search is most frequently the result of severe weather with structure damage. This too is a small percentage of our annual responses (about 2%) but is often the most time sensitive. Our members are trained and equipped to operate in the single or low level structural collapse arena.
Human Remains Detection
This is the second highest request for our services at about 33% of our annual responses. We are trained and equipped to locate human remains (HR) primarily above ground. However, we do train in the disciplines of buried and under water HR as well.
Public Service Appearances
Each year our organization is requested to participate in multiple public service events to demonstrate what we do and educate citizens on the key role SAR (Search and Rescue) plays in each community.
Education
Search One developed a formal curriculum targeted for law enforcement which teaches the basics of ground search management. This course has been taught at the NCTCOG Police Academy and at the training facilities of area law enforcement agencies and is currently available to law enforcement on request.
24 hour emergency

request by

official agencies only
All other
non-emergency

requests or general inquiries

Send Us An Email
24 hour emergency

request by

official agencies only
All other
non-emergency

requests or general inquiries