Victim Recruitment
Do you like dogs? Especially Search and Rescue Dogs?
Do you enjoy hiding in strange places like…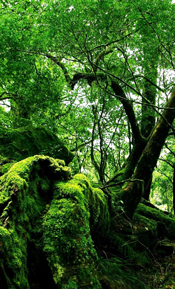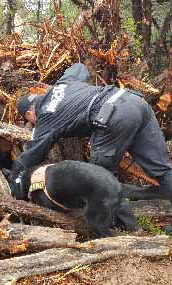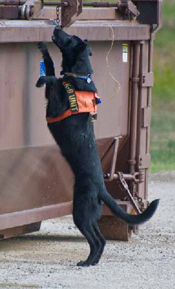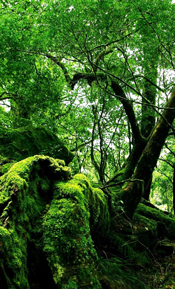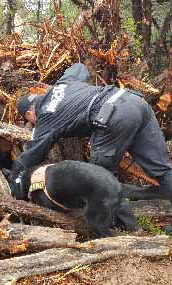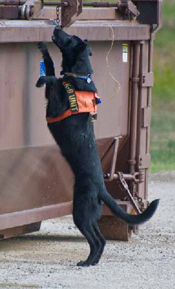 Then you should consider being a volunteer victim for our search dog training. We need able-bodied people to hide for our specially trained search dogs for a few hours on the weekends.
Having fresh faces is important so you don't have to come out every weekend. However, if you live in the DFW area (or near by) and have an interest, please contact our Recruitment Officer at pat.thorpe@searchone.org for details.
Open Recruitment 2017
Search One Rescue Team is now holding open recruitment. Membership requirements are rigorous with an extensive screening process to include a doctor's medical release, a background check, a board review and a 5 mile cross country physical evaluation. Plus you will need to live within a reasonable driving distance and be available to attend 4 hours of training every weekend at DFW Airport.
If you pass our screening process and are accepted into the program your basic training time will extend between 6—10 months. Therefore, before you step up do your homework. Find out all you can about what it means to be part of a search and rescue team. Research other area teams, teams from other states and even teams from abroad. Compare quality of training and their screening requirements. After that, if you are interested in becoming part of this unique organization and think you have what it takes send an email to our Recruitment Officer, Pat Thorpe, at pat.thorpe@searchone.org. Pat will pass along an information package and answer any of your questions.
Note: There are also a few support roles that do not require the full Flanker training program and you can get those details from Pat as well. There is also training related information under the FAQ tab.
24 hour emergency

request by

official agencies only
All other
non-emergency

requests or general inquiries